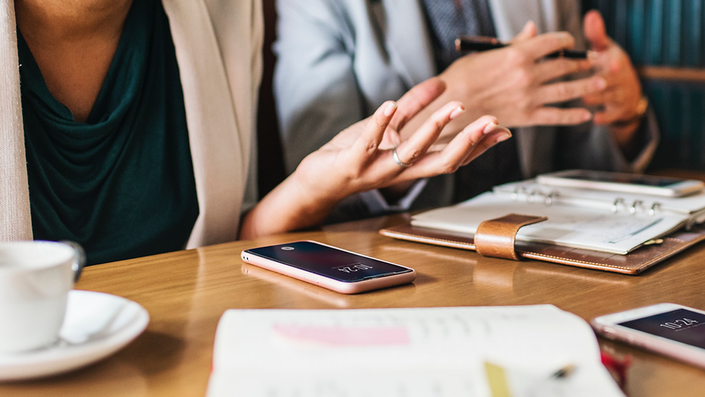 The conflict resolution toolbox
Make difficult conversations more productive
Turn conflict into opportunity
Great conflict resolution is about more than improving communication. It's about helping people keep their balance in the middle of difficulty. It's about helping the conversation unfold in a way that great results are achievable. And it's about being strategic in the way you think about and lead the conversation.
The Conflict Resolution Toolbox is all about giving you tools, techniques, and insights to help you be a smart, nimble problem-solver, whether you mediate informally in your leadership role, or whether you mediate professionally (or want to).
"I wish I had your toolbox"
I hear that all the time.
Hi there, I'm Tammy Lenski. Maybe you know me from one of my conflict resolution books, my podcast, or my long-running conflict resolution blog.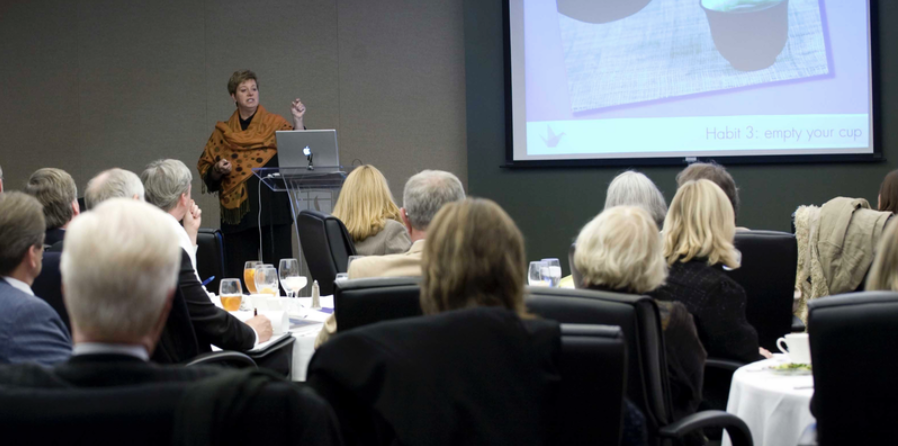 I started developing my conflict resolution toolbox 20 years ago when I first started out as a professional mediator, coach, and consultant. I wanted more techniques for helping people stay calm under pressure, creative ways to solve problems and overcome deadlock, tools to improve communication and collaboration, and techniques to confront without damaging the relationship.
Since then I've field-tested countless methods and techniques, made complicated ideas understandable as a conflict resolution prof, and translated scientific research into practical strategies and techniques.
Now I want to share my toolbox with you.
Introducing the Conflict Resolution Toolbox
The Conflict Resolution Toolbox is organized into five "compartments":
Toolbox foundations: How to use the tools effectively
Tools are only useful when we choose the right tool for the task, learn how to use it well, and use it at the right time. The foundations section of Toolbox will help you learn how to do just that.
Communication tools: How we express ourselves and exchange information
There's a lot of background noise in conflict, negotiations, and other difficult conversations. What we say, how we say it, how well we listen, and how well we bring our curiosity to the table can make the situation better -- or worse. The communication tools I've selected help quiet the background noise and enable us to detect the core signals needing attention.
Self-mastery tools: How we stay centered under pressure
The best conflict resolution and communication skills in the world are little use if we can't access them when we need them most. Self-mastery is about being able to think clearly, respond nimbly, and maintain our equilibrium in the face of difficult and stressful interactions.

Mental model tools: How we make sense of things
We use mental models to make sense of our world and experiences. Mental models are the beliefs, frameworks, mental images, and generalizations we use to understand and explain what's happening. Specific mental models aren't "wrong" or "right." A mental model that's helpful in one circumstance can be ineffective in another..
Process tools: How we orchestrate the conversation
We can improve the quality of decisions and increase the likelihood that agreements will stand the test of time by the way we structure the conversation, frame the problem to be solved, and generate solutions. The process tools I've selected help you be more strategic during problem solving.

How it works
You'll get full lifetime access to all of the available tools:
100+ of the best tools and articles from 20 years of writing about and doing conflict resolution professionally, organized by tool type to make them easily accessible to you.
Some of the tools are exercises you can do with employees or clients. Some are specific questions that can unlock a specific situation. Some are techniques and when to use them. Some are "tools of insight," articles that share insights from my 20+ years as a conflict resolution teacher, mediator, and coach.
Supplemental material, such as book recommendations and links to tools elsewhere.
Everything is online, accessible 24/7 via whatever device you choose.
Even better, every time I add new tools and resources, you'll get access to them automatically, at no additional charge.
Who it's for
The Conflict Resolution Toolbox is specifically oriented toward tools that help people in ongoing business or personal relationships resolve conflict, communicate better, and make good, lasting decisions.
It's for you if...
You're a leader or manager and your job calls on you to help teams or employees work successfully together.

You're a professional mediator or coach (or want to be) and want tools to make you even more nimble, particularly with clients who will be in ongoing business or personal relationships.

You aspire to a career where top-notch communication and problem-solving skills are highly valued.

You love to learn new things and like to experiment with new ways of doing things.

Program content
Toolbox news
Available in days
days after you enroll
Toolbox foundations
Available in days
days after you enroll
Communication tools
Available in days
days after you enroll
Frequently asked questions
How long do I have access to the Toolbox?
How does lifetime access sound? After enrolling, you have unlimited access to the Toolbox for as long as you like, via your smartphone, tablet, or computer. In the unlikely event Toolbox access closes online, you'll be given the opportunity to download the material to your own device.
What if I am unhappy with the it?
I would never want you to be unhappy. If you are unsatisfied with your purchase, contact me in the first 30 days and I will give you a full refund.
How is Toolbox different from what's on your blog for free?
There are tools and techniques inside Toolbox that I don't make publicly available anywhere else. I do give away a huge percentage of my knowledge for free, so you could go back through the hundreds of articles on my blog and find some of the tools there. But I save you the trouble by putting in the elbow grease for you :)
Will the tools work in my culture / country?
I am cautious about claiming that tools working in a Western culture will automatically translate to all parts of the world or to every workplace or family culture. No one should be making a promise like that. So I can't give you an unequivocal yes. I can tell you that for two decades I've had readers, clients, and students from all over the world tell me they've learned invaluable conflict resolution methods and techniques from me. Many of the tools are also adaptable so you can fine-tune them for your particular setting or culture.
Do I need to be a mediator to use this toolbox?
Absolutely not. The Conflict Resolution Toolbox is for anyone who wants more tools, techniques and skills for helping others resolve conflict. Members tell me they use some of the tools in their personal lives, too.
Is this a live course?
It's not a course at all. It's a compilation of 100+ of my best tools and insights for helping sort out some of the stickier elements of conflict between people who will continue to work or live together.
Will the toolbox teach me how to mediate?
The Toolbox is an excellent supplement to mediation training but does not replace learning formal mediation from a skilled and experienced mediation trainer.
I'm an experienced mediator. Will I learn new things?
If you've read my blog (https://tammylenski.com/) and have found the tools and ideas useful in your work, that's a good signal that the Toolbox has tools you'll find useful. You'll now be able to find some of your favorites again, along with suggested use cases and annotations.
Can we purchase access for multiple people in our company?
Yes. Please contact me (use link in the footer of this page) with the number of licenses you'd like. There is a corporate discount for 10+ licenses.
Your teacher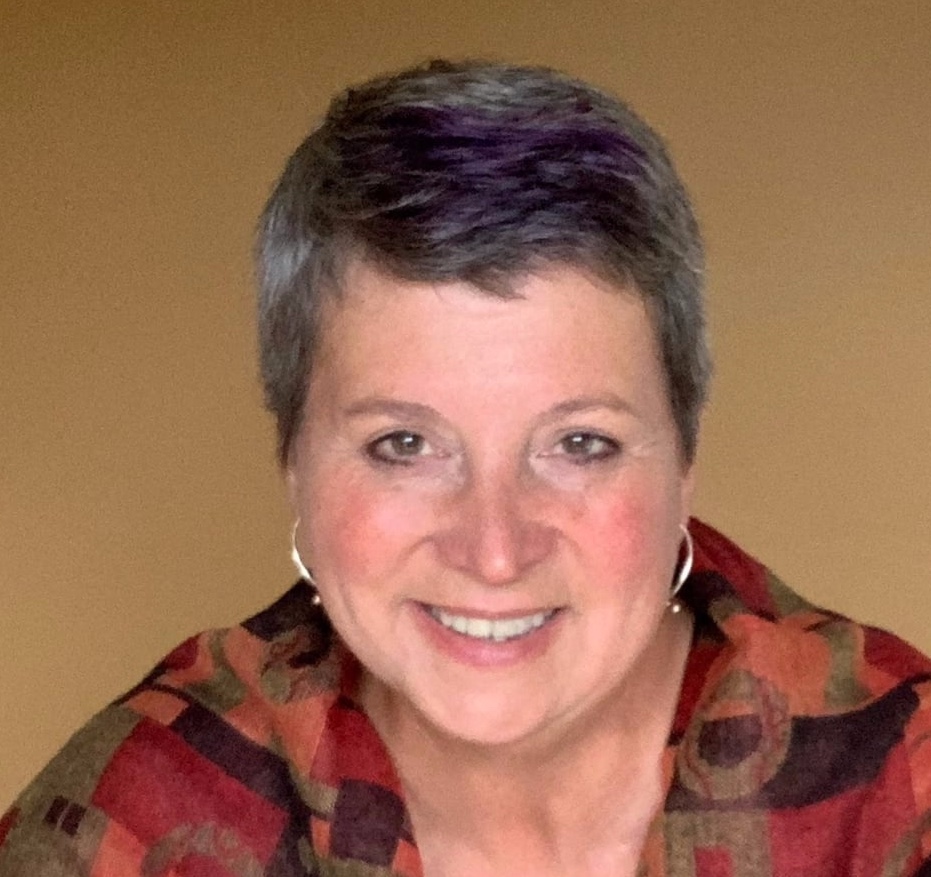 For over two decades Dr. Tammy Lenski has been helping people work out the friction and disagreements that get in the way of career, teamwork, life, and love. A nationally recognized, award-winning mediator and executive coach based in New Hampshire, USA, Tammy has taught conflict resolution at four U.S. universities and was co-founder of the world's first master's degree in mediation. Tammy's two conflict resolution books have sold more than 40,000 copies worldwide and her popular conflict resolution blog+podcast has readers and listeners on six continents and at organizations as diverse as Daimler AG, PricewaterhouseCoopers, Intel, Kennedy Center, Kaiser Permanente, Harvard, MIT, NOAA, the U.S. Small Business Association, and the FBI. Find out more about Tammy here.